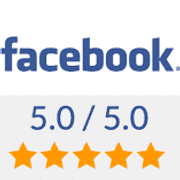 Despite the fact that the wedding was organized in just three months, the dress was not a problem thanks to Valeria and her new store dedicated to the Perfect Bride Man. Wise advice given by experience, even on the combination of accessories, made sure that everything was in perfect harmony.Nicola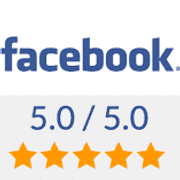 What to say.... I have always found myself well, professionalism and competence are the main prerogatives not to mention the sympathy ... I recommend it wholeheartedly, it has always satisfied me!!! Thank youDonatella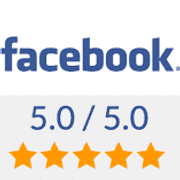 Wonderful store, many models for all tastes and high quality! Valeria and Loretta dedicated a lot of time to me, they were always patient and fulfilled my requests by making a real custom-made dress! They put so much passion and love for their work and that makes the difference! Thank you for everything! 😊😚Gioia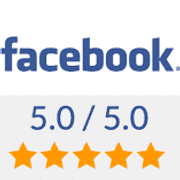 Wonderful store, many models for all tastes and high quality! Valeria and Loretta dedicated a lot of time to me, they were always patient and fulfilled my requests by making a real custom-made dress! They put so much passion and love for their work and that makes the difference! Thank you for everything! 😊😚
Martina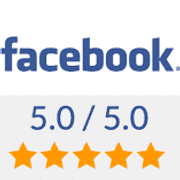 In October 2016, I chose my wedding dress! I had clear ideas and knew what I wanted! Valeria was able to make a dream I had since I was a little girl come true! I was looking for specialness and romance! Perfect Bride is not only a place but it is a place where you feel at home and you are followed from start to finish! Valeria shows you that she loves her job and especially her brides! I'll tell you more, being also a bit 'in meat has been able to enhance my strengths and hide my imperfections! It was a beautiful journey to discover not only my dress but also myself and people such as Valeria! It's a magical place where you enter as a bride ... but come out perfect! Everything is possible if you believe it and if you rely on Valeria ... so my dear future spouses ... You just have to trust and above all rely ... . Here everything is possible... Perfect bride is a certainty!
Serena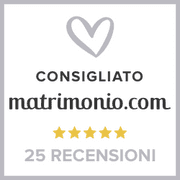 Everything perfect, perfect bride!
Dress that at first glance immediately caught my eye and never changed my mind again despite all others seen. Quality product and staff attentive to the smallest details. Recommended!

Andrea · 12/07/2019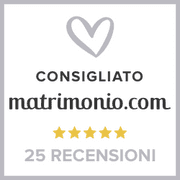 Perfect bride and groom!
Two wonderful women will follow you in your choice! Professional to the max, very kind, helpful. Nothing is missing! Wonderful dresses. I could not choose better atelier! My husband and I have been advised and followed in everything even the smallest details (very useful and to which no one thinks) for the wedding day! Well I assure you that on your most beautiful day you will be truly perfect! Recommended!
Valentina · 06/07/2019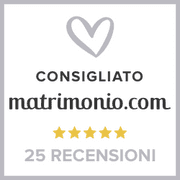 Custom made dress
Wonderful store! So many models for all tastes and high quality! Valeria and Loretta dedicated a lot of time to me, they were always patient and fulfilled my requests by making a real custom-made dress! They put so much passion and love for their work and that makes the difference! Thank you for everything!

Gioia ·01/06/2019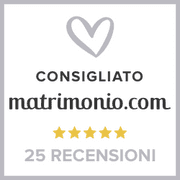 Perfect Bride Recommendation.
I chose my dress (beautiful) at the first appointment and at the first and only atelier. On my wedding day the dress was perfect and still is. I would wear it 1000 times more. Only days later, when I saw some photos taken by our friends, I realized how beautiful I was and how this dress has enhanced my personality and my physicality (I'm a bit 'abundant). Apart from the compliments I received, I would choose it a thousand more times. It's a pity that the day flew by... and some tears are shed even now. Thank you to Valeria and the staff of Sposa Perfetta.
CARLA · 26/05/2019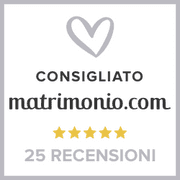 The dress I wanted! A wonder
Smart and competent girls, very good quality clothes and different from the common.... They try to solve any problem and doubt, a dress really tailored to your ... Of the body, but also ... of the character of any bride!
Gioy ·27/04/2019