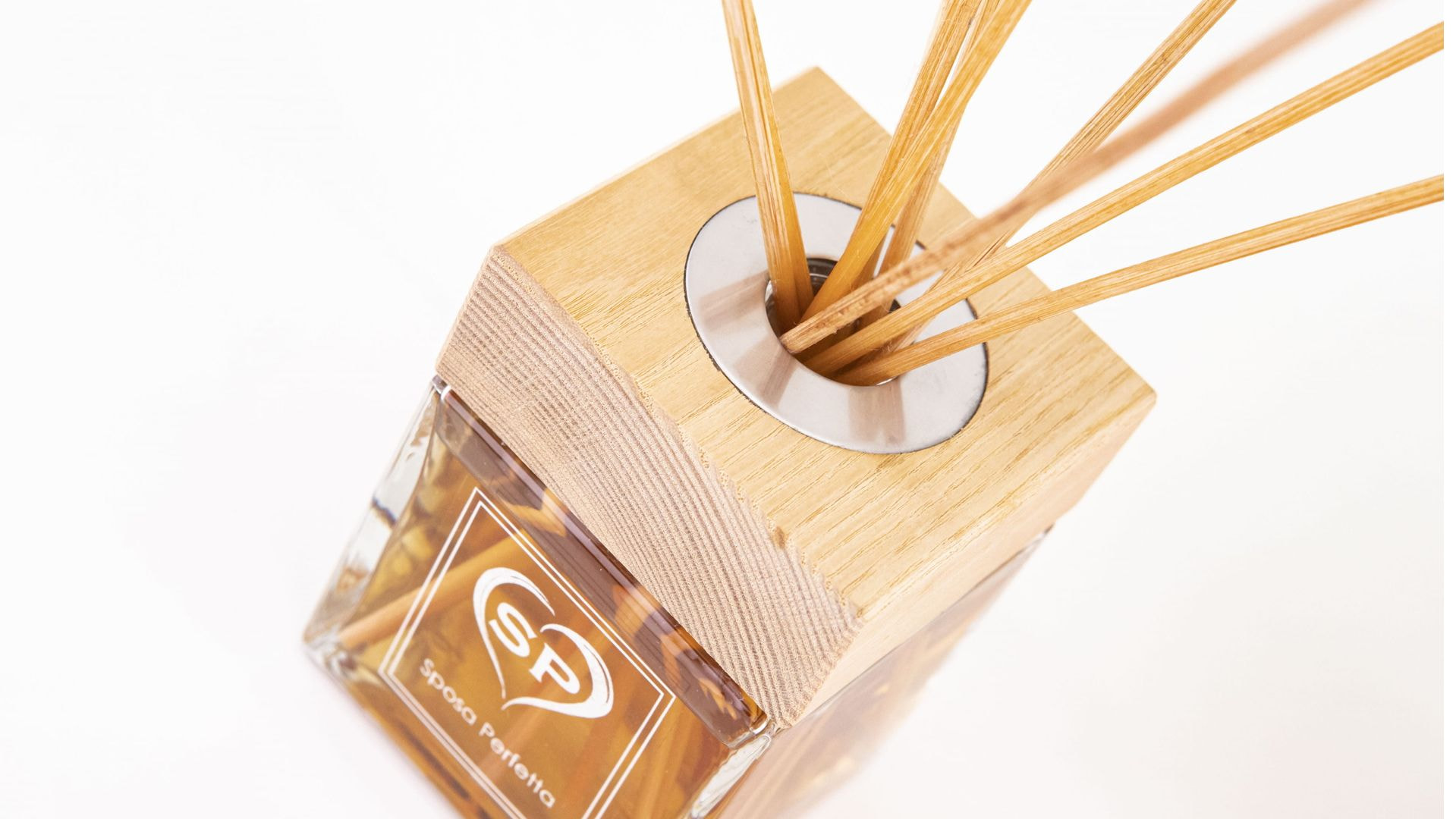 A perfume is a gesture, a feeling. A perfume, is the open door to the wonderful. A matter of skin, contact, emotion. Magic Live!
(Victor & Rolf)
Give something magical
Oasi Perfetta, a perfect gift, a little original thought!
An original gift idea
Oasi Perfetta, the scent of that sweet memory
A fragrance can make us relive a memory much faster than any other sense, knowing how to release positive emotions and remember memories of our past.
We take care of our spouses to the point that we wanted to enclose the emotion of that special day in a glass bottle.
A gift idea for future spouses to relive the same sensations of that special day.
A perfume for the environment, which envelops and inebriates your home, the perfect oasis, the love nest, a fragrance that knows how to caress the soul and remains fixed in memory, indelible over the years, and that's why the Oasis Perfect knows how to enter the heart of all brides and grooms.
A fragrance that in a few seconds diffuses a delicate sensation in the environment.
The perfume for the environment "Oasi Perfetta" was conceived and created to bring you back to the emotion of that special moment and that will evoke the palpitations which it had caused you.
…the fragrance that intoxicates our home turns into an experience that arouses emotions and memories and that we want to live and relive...
Sposa Perfetta