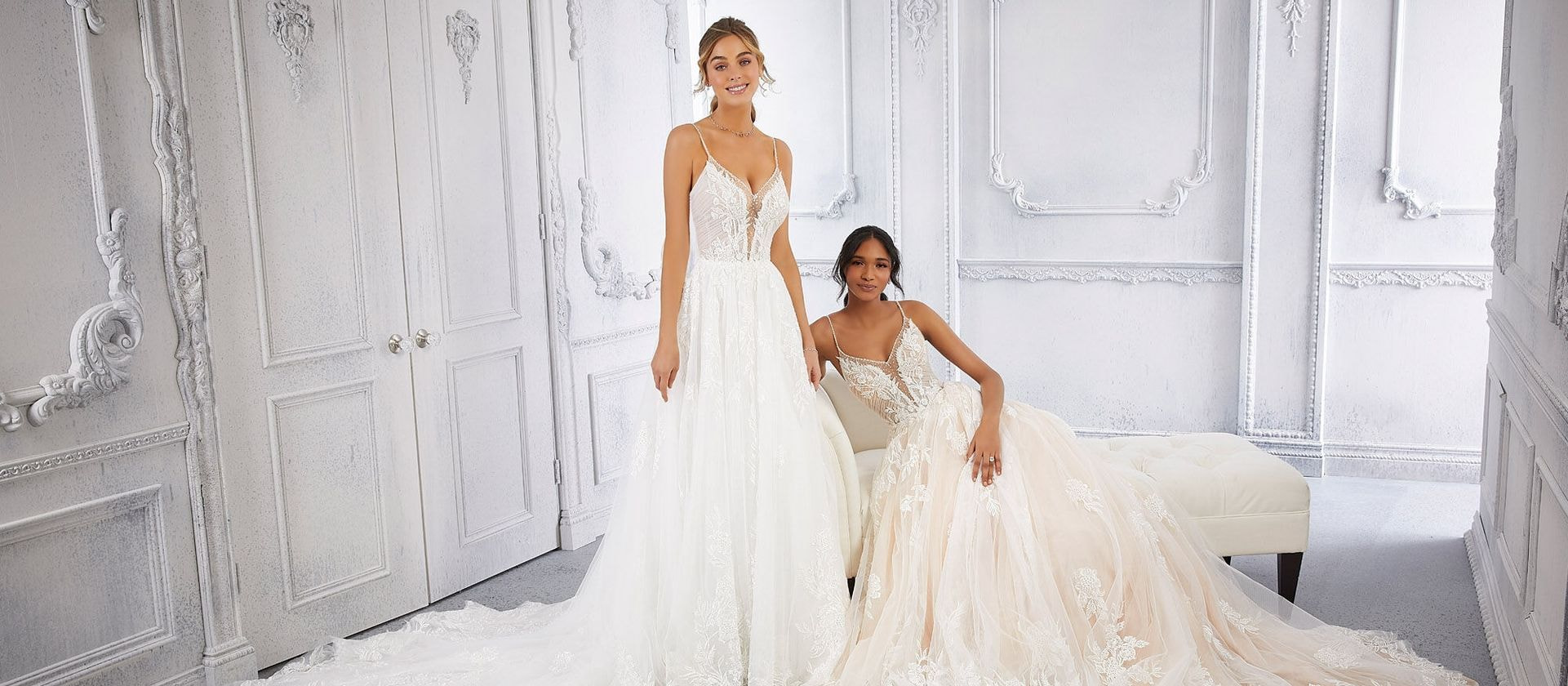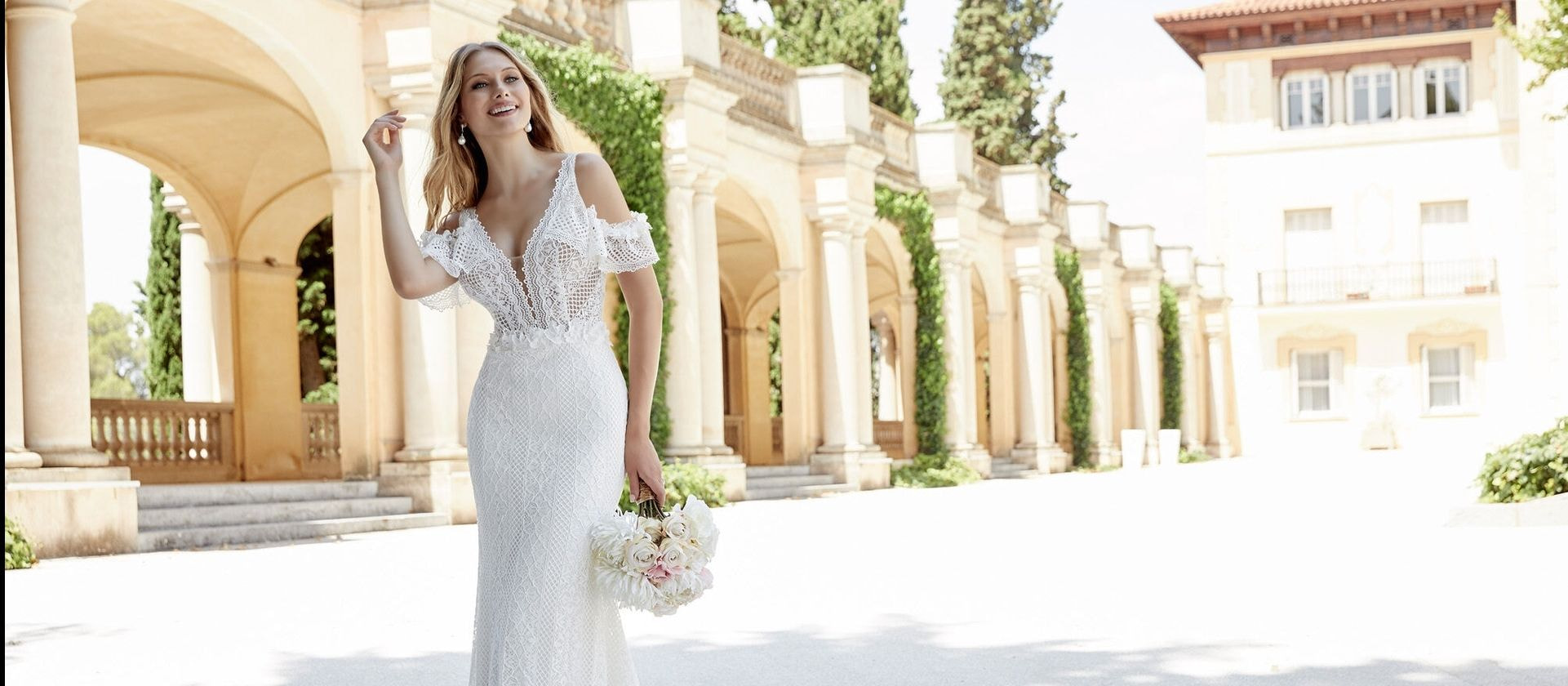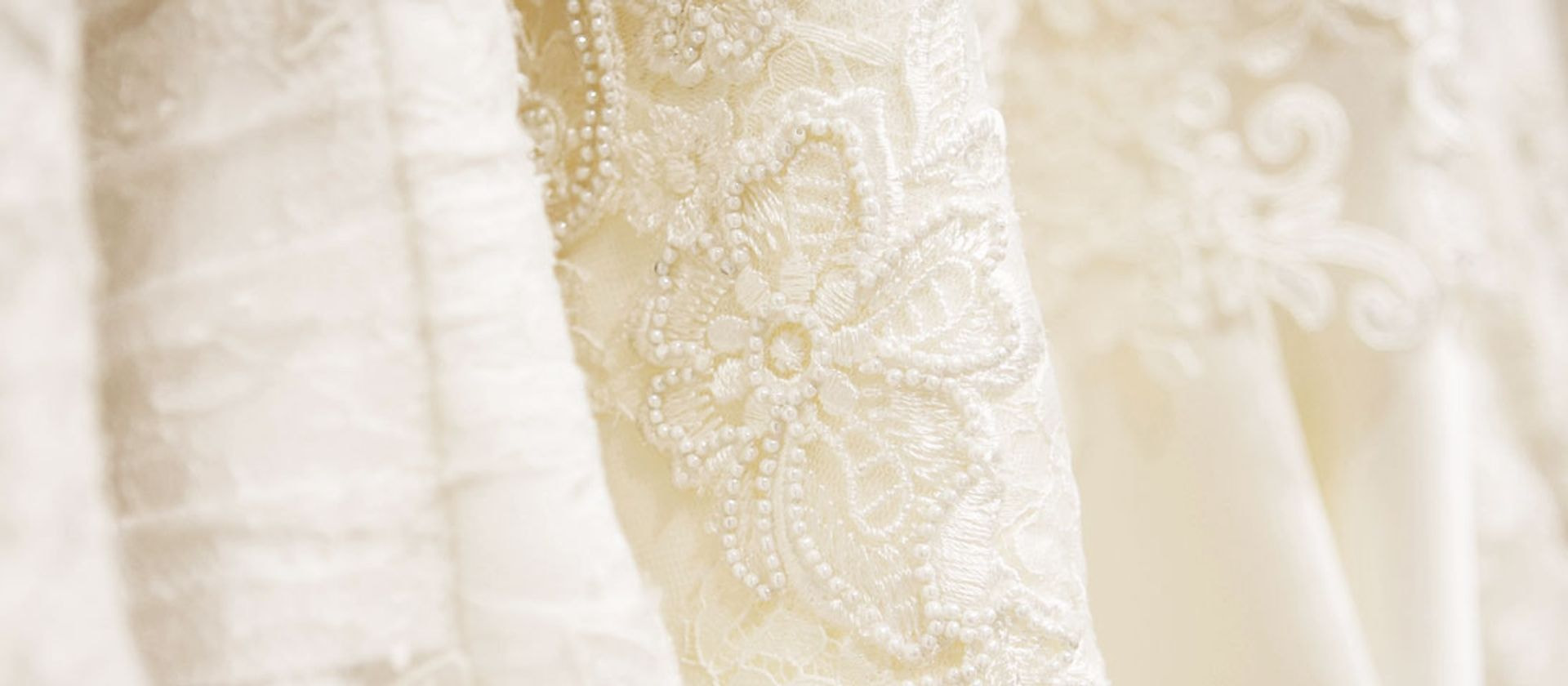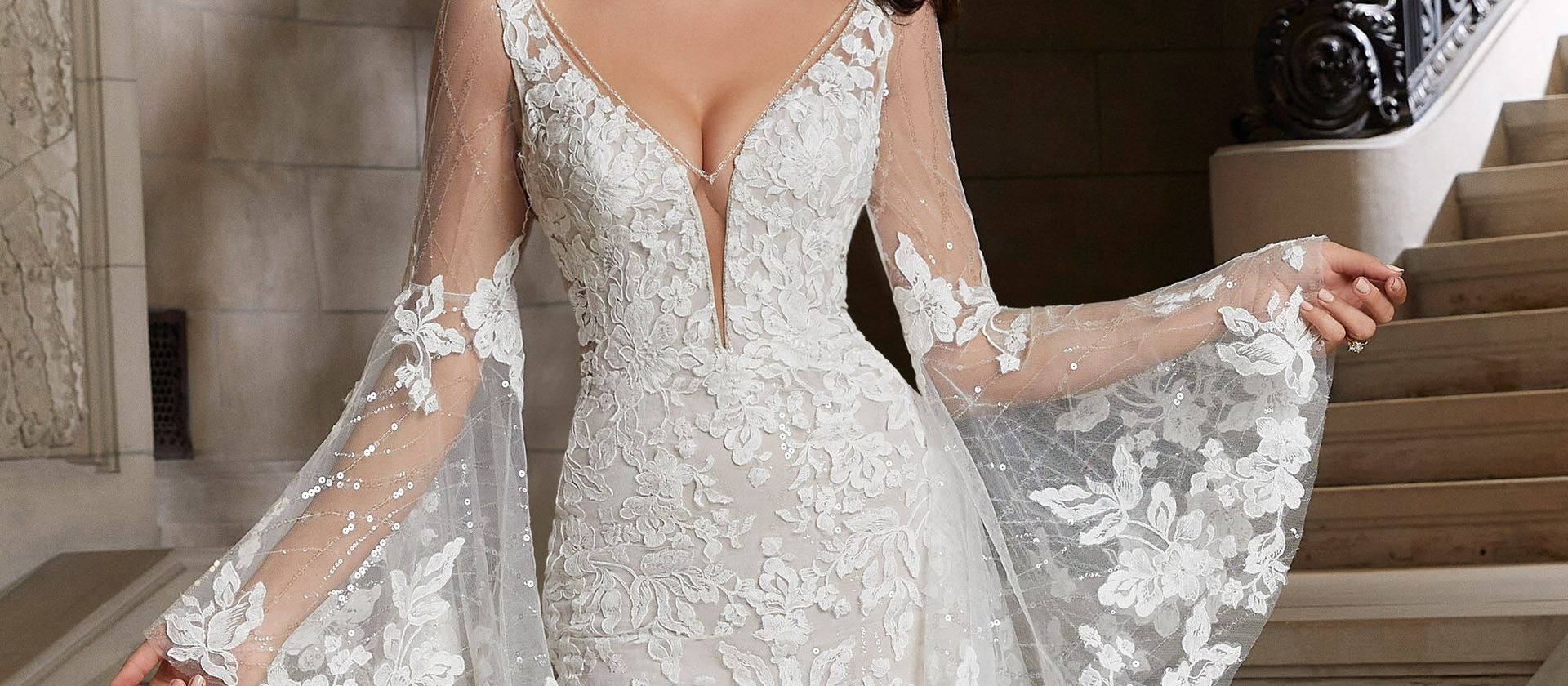 Lace wedding dresses, embroidered wedding dresses
Lace has always been synonymous with elegance and sensuality, for the bride who is looking for a timeless style but at the same time in line with the fashion trends of 2020.
Wedding dresses entirely hand-embroidered, fine lace bridal gowns, tight mermaid-style skirts, cone-shaped dresses, slipped dresses, with short or very long tails that create a regal train, dresses made with the finest French lace or enriched with pearls and Swarovski crystals, with V-necklines on the back or with a tattoo effect, with or without sleeves, with long or three-quarter sleeves.
Wedding dresses with lace bodice, wedding dresses with lace sleeves, which embellish a classic style dress creating a unique and perfect garment. Wedding dresses in Chantilly lace, delicate or predominant lace, overlapping different lace together for a dress that covers and underlines the shapes, for a see-through effect with the addition of small details, for a dress that best reflects femininity.
There are lace bridal gowns for all shapes and tastes, in a timeless elegance, created thinking of modern brides who want to feel beautiful and perfect on a special day when they will celebrate the triumph of love. The lace will enrich with unique details the bodice, the sleeves and the neckline or, why not, the whole dress for a dream result whether you choose a long and wide skirt or whether you prefer a tight and snug dress.
Sposa Perfetta with its choice of precious lace bridal gowns with embroidery and its unique models with refined details will embellish your body giving that amazing elegance and refinement to you, bride, and your shapes.
Sposa Perfetta
Even if it will seem impossible, when you will find your dress it will be love at first sight!
Sposa Perfetta