16.04.2020
Small gestures of altruism against the corona virus
Make masks to donate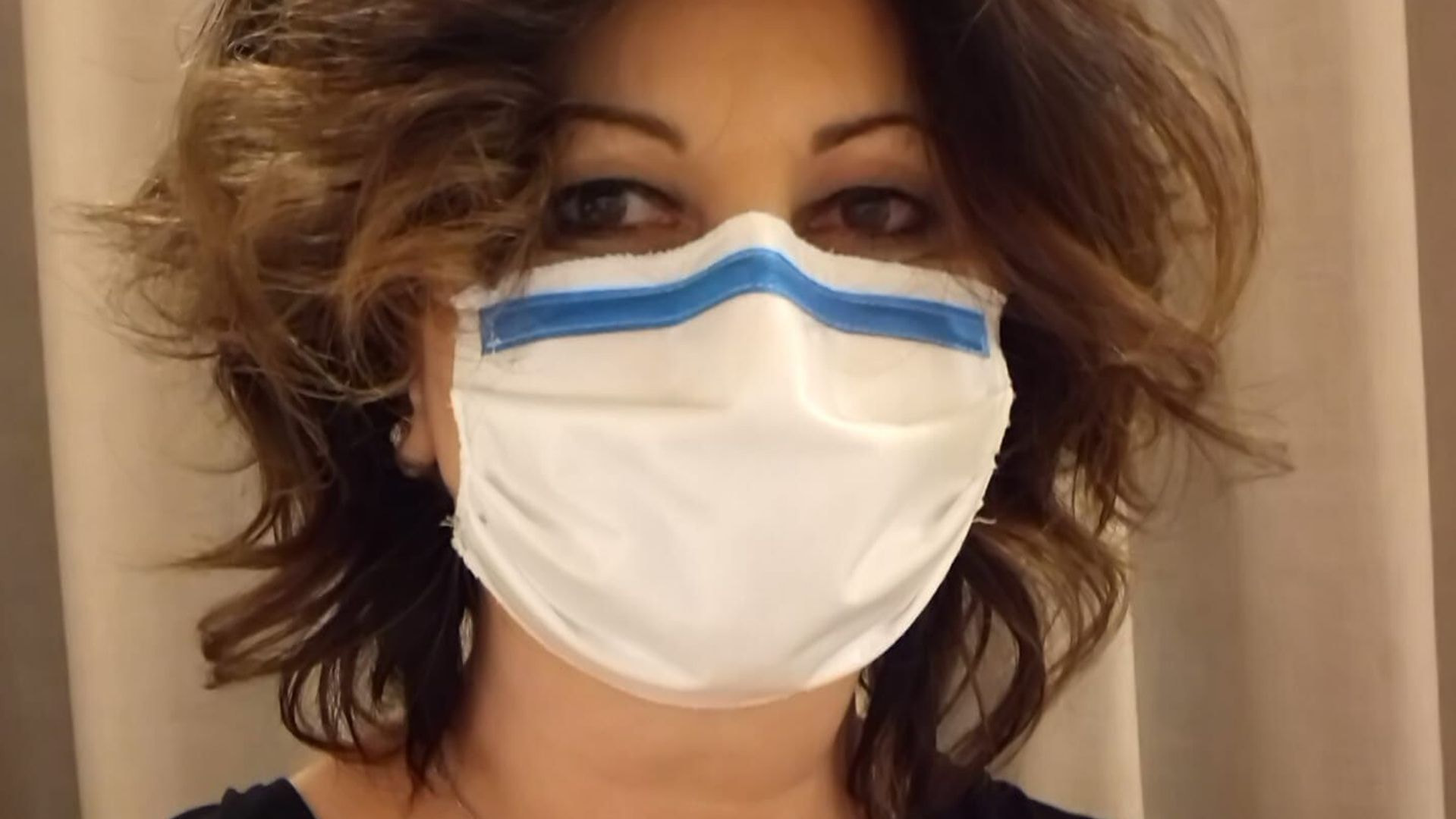 We are living this difficult battle against the coronavirus, an event that touches us all far and near, big and small, elderly and infants, that no one would ever have thought. An event that brought fear, anxiety to embrace, to stay close, death and the most heartbreaking thing to die alone. Today we all want one thing only, that it passes as soon as possible.
The luckiest ones are at home every day to hear the bulletin of contagions, of people in intensive care, or even worse, of people who have left us, mothers, fathers, sisters, brothers, uncles, cousins, friends, acquaintances.
In recent months, in the face of this tragedy, of which we do not know the face, and so much suffering, there have been people who have made and are making a difference, with their altruism, with their generosity and with their availability.
A great value of humanity that perhaps we had forgotten, taken by the frenzy of life that we chased.
We had perhaps forgotten that the true and right value in life is to do good and help others.
Small gestures that fill the heart and that do not make us feel alone, that make us understand that love and solidarity in difficult times makes us feel united in fighting emergencies.
Valeria in her small way wanted to give her contribution made with enthusiasm and passion, a gesture of great value made of humanity and altruism.
The altruism of those who have decided to turn the forced closure of their business into something useful against a real emergency, making handmade protective masks.
Valeria Favaro is the owner of an atelier of bridal gowns and groomsmen in Noventa Padovana, a well-known town between Padua and Venice, with an adjoining tailor's workshop to make custom-made garments, a skilled seamstress for over 30 years.
Valeria talking with her doctor, being a dear friend of hers, confided to her the fact that there was an emergency within the emergency. That is, being able to find masks for the most needy people such as her cancer patients and elderly patients who needed to reach the hospital, but without masks, and therefore terrified of crossing the threshold of the house.
Right from the start he thought about how he could be useful in the face of such a serious problem that destabilized everyone.
Evaluating that a simple mask would have made a difference, she made an effort to find out how to make them, asking those who were more experienced in the field, to provide them with information on which fabric would respond better to the use.
Having found the answers, the material and the way to create them, she initially made samples with which she immediately shot video tutorials.
Thus providing the opportunity for those who, like her, had a tailor's shop or a simple sewing machine, from north to south of Italy, to make protective masks for themselves, for their relatives or friends, explaining in detail all the steps to be performed until the complete creation.
He made the first 100 masks giving them to the patients of the basic doctor, and once the word spread he continued to give 100 pieces at a time to various realities of the area, to elderly people, nursing homes, hospital wards in the province of Padua and Venice, to a community of nuns.
She began to receive various requests that were difficult to meet.
At the beginning she was alone and even though she worked from dawn until late in the evening she realized that she would not be able to satisfy all the requests, so she asked some friends until she found a small group of volunteers. So joining forces they made and distributed more than 4000 masks.
A small drop in a big sea can make all the difference in cases like these, where such a simple device can save your life.
Although they are not sanitary nor certified, they are still excellent deterrents made with 4 layers of washable fabric, they were all donated without anything in return if not, someone who wanted to recognize small symbols to be able to buy more raw material and this has allowed us to make more.
Valeria remembers that they are not medical devices and even less certified masks, but they certainly offer a protection that will be part of our daily life from here on for a long time.
😷🇮🇹Uniti we will make it🇮🇹 😷
Gazette of Padua of 16/04/2020