Bridal underwear: what to wear
Underwear for the bride: useful tips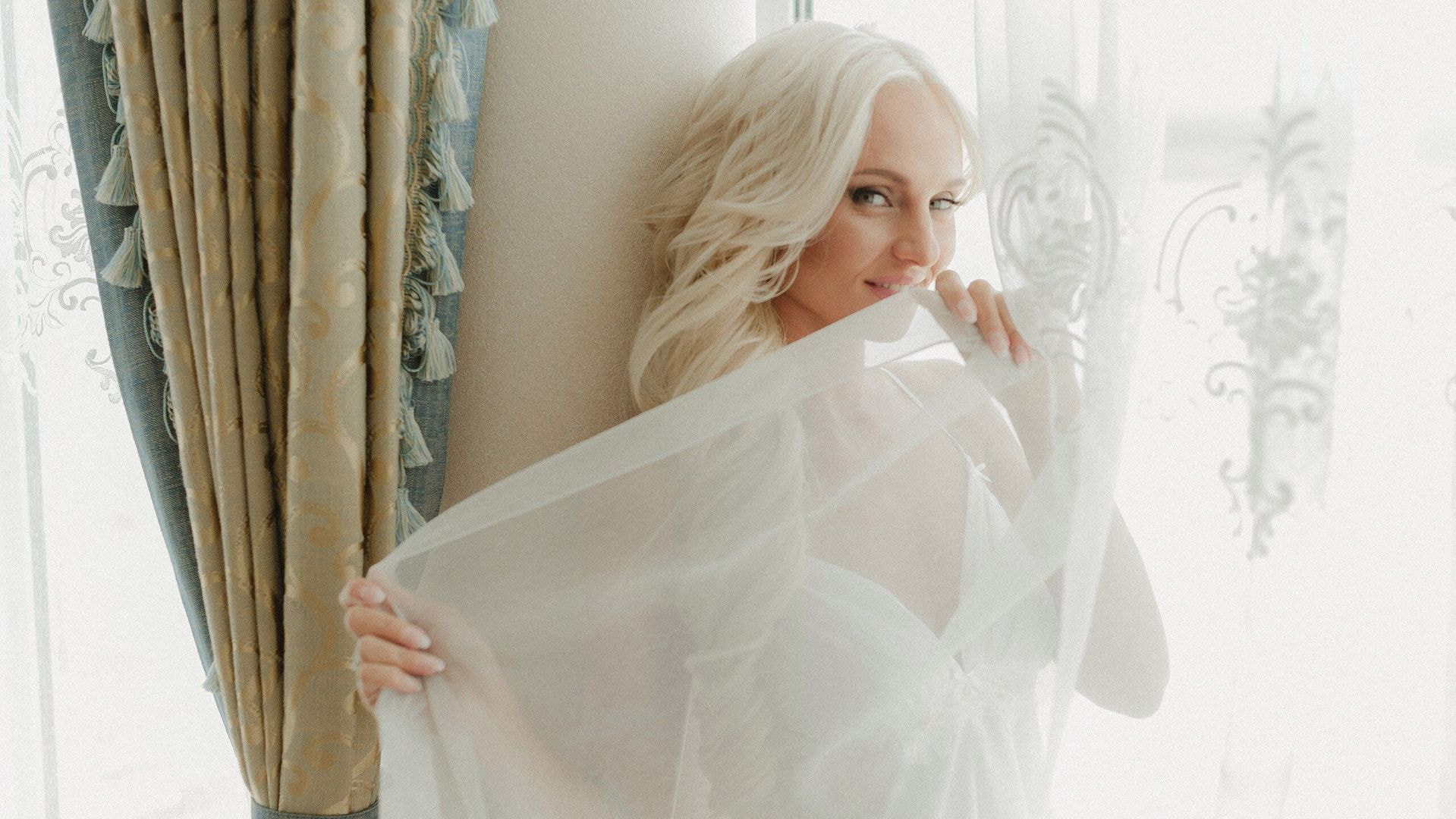 Bridal underwear: what to wear under your dress?
You've already chosen your wedding dress and it's beautiful, you're over the moon because you know you're going to look beautiful on that day, you've already found the right shoes and they match the style of the dress.
Now it's time to choose your underwear, which is no less important than the dress, as the goal is to be sexy and sensual, but also to make you feel comfortable and at ease on such a special day.
Bridal underwear complements the fit of the dress by enhancing its qualities and correcting a few small flaws, making you feel free in all your movements. You can't go wrong with your choice of bridal lingerie if you want to look impeccable on the day. Wedding underwear must match the cut of the dress, the length and the colour, making sure the dress fits like a glove. It's best to have simple yet elegant garments.
Advice on this
Try on underwear underneath the dress: this is the only way to tell if it matches the dress or if there is a hint of lace, and if the briefs mark the hips. You will also be able to see if the bra will need a little tailoring because of the type of neckline; the consultant, who will follow you in the atelier during the dress fitting, will certainly know how to indicate the best solution.
The colour of your bridal underwear: white is the colour of choice, but you can also choose nude, which is perfectly suited to the occasion if you don't want to risk it showing. You can also consider pastel colours such as powder pink or ivory if your dress is made in one of these shades; red and black are certainly not recommended.
The chosen dress is the master: yes! It all depends on the type of dress you will be wearing.
For example, if the latest trend is the nude look tulle embroidered dress, basic lingerie without seams or lace is recommended to avoid overlapping fabrics.
If the dress is strapless with a sweetheart neckline, as the bra straps will not help to hold it up, the solution will be to insert slats in the bodice and, for a push-up effect, silicone hold-up cups.
Let yourself be advised by the wedding consultants you will find in the atelier; with their experience they will be able to suggest a solution designed ad hoc according to your physique and shape.
The type of panties: it is advisable to use a model to which you are accustomed, trying to avoid running into annoying inconveniences on such an important day, such as wanting to use a thong for the first time, or models that are too tight, risking unsightly rolls that could be seen on the hips.
There are many different models of briefs and you can choose from classic panties, briefs, thongs, culottes, thongs and Brazilian briefs; however, given the occasion, it is important to be able to guarantee the result, that is comfortable and shaping according to your body.
For example, in the mermaid wedding dress model, being very tight-fitting, the laser-cut bottom is the best choice as it is almost invisible. If you need to be shapely, choose an elasticised model that does not form strange cushions but is enveloping and shaping.
Fabrics can be cotton, silk, viscose or embroidered. If the dress to be worn is tight-fitting, lace should be excluded, while raw-cut microfibre is highly recommended to avoid unsightly seams.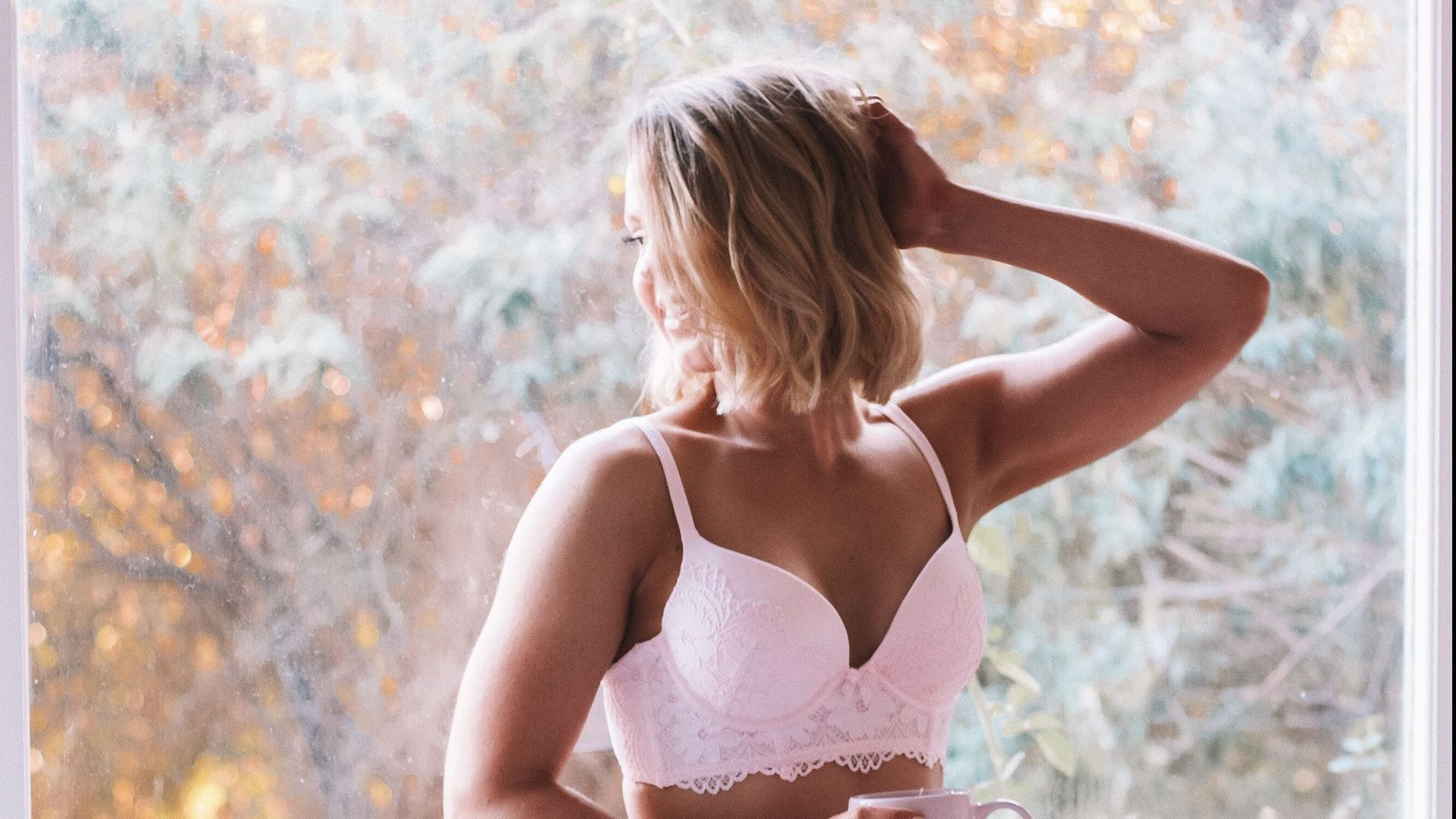 The bra and custom-made cups in the dress:
Which bra to use?
Well the answer is always the same... It depends on the dress you're going to wear and as they are increasingly low-cut these days, it's absolutely important to make the right choice depending on your figure.
What kind of breasts do you have?
There are so many different types of breasts, some have small breasts, some have drooping breasts, some have east-west breasts, i.e. two breasts enlarged together, or a large breast, or close breasts or very large breasts that require both the dress and the appropriate cup.
If the dress is very low-cut at the back, and it is not possible to fasten it at the back, it will be necessary to resort to systems that give a perfect result, which is why it often happens that the bra is sewn inside or custom-made cups are used.
The cups that are normally already inserted into the dress do not always give the desired effect, sometimes, if the breasts are small, flattening them even more, so it is always advisable to insert made-to-measure cups. Conversely, it is better to remove them if the breasts are large.
There are different types of cups that will shape your breasts to a beautiful aesthetic effect.
The cups can be
- padded cups
- low-cut cups
- open cups
- closer cups
- more distant cups
Cups can be used to enhance, shape, embrace and support the breasts, and for those with small breasts, they can work miracles by increasing and modelling the shape to make it perfect for the type of neckline.
Guêpières and corsets
A very elegant alternative
Guepières have changed and transformed over time, adapting to the needs and style of today's clothes compared to the past.
In the past, they were used to shape the body, almost like objects of torture with breathtaking strings for dresses that required very tight bodices; today they are proposed in lace and silk to remain timeless instruments of female seduction, enhancing the transparency of the skin.
The wedding night: change your look!!! Regardless of your choice of underwear for your wedding night, if you want to look stunning on your wedding night, there's no reason why you can't change your look.
By adapting to the scenery you will be able to show off a more spicy underwear aimed at enhancing your total sensuality, such as a transparent babydoll, a lace and ribbon bodice, a very elegant petticoat combined with a dressing gown, maybe in lace and silk... well, looking around you will be spoilt for choice.